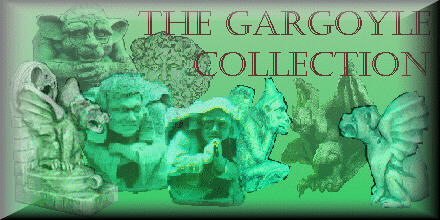 From the President

This month Middle Age Arts introduces the Gargoyle Collection. I'm really excited about this new set of classical figures.
The collection contains faithful reproductions of gargoyles from some of the famous cathedrals of Europe, including Notre Dame, Rheims, and Warwick Castle. All reproductions are done to exacting and loving detail.
The collection also contains original works by noted artists such as Susan Bedford and Antonio Salvari. Our expert artisans have produced some wonderful and whimsical works, perfectly suited for home or garden use.
Don't delay, order your gargoyle today.
Irene O'Neil
President
What can you do with a gargoyle?
Don't think you need a gargoyle? Think again. Gargoyles are useful as:
Bird baths
Bookends
Paperweights
Pen holders
Wind chimes
Go to our catalog for more ideas!